This is a yummy yummy chocolate sponge pudding with fudge sauce and it is divine. It's so tasty, rich and gooey. You chocoholics will be drool over this one for sure. I make this when I'm feeling especially chocolaty but don't want too much hassle as its super easy to make, and doesn't take long at all. Perfect for having friends over or cuddling up watch a film and indulging!
Just to note that when it comes out the oven it does resemble a brownie but when consumed it tastes like a sponge....Amazing
!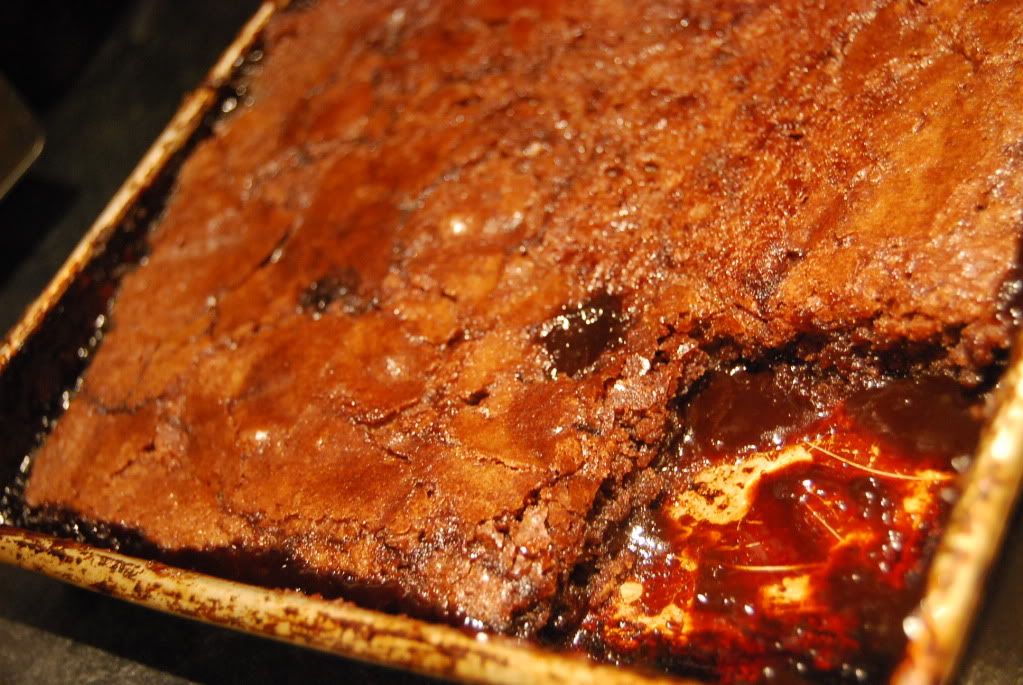 Recipe
(taken from Chocolate and Baking)
75g/3oz butter
75g/3oz caster sugar
50g/2oz plain dark chocolate, melted (I used milk)
50g/2oz self-raising flour
25g/1oz drinking chocolate
1 large egg
1 tbsp icing sugar, to dust
creme fraiche, to serve (I used double cream)
For the Fudge Sauce
50g/2oz soft light brown sugar
1 tbsp cocoa powder
40g/11/2oz pecan nuts, roughly chopped
25g/1oz caster sugar
300ml/1/2pint hot, strong black coffee
Preheat the oven to 170C. Oil a 900ml pie dish.
Cream the butter and the sugar together in a large bowl until light and fluffy.
Stir in the melted chocolate, flour, drinking chocolate and egg and mix together. Turn the mixture into the prepared dish and level the surface.
To make the fudge sauce, blend the brown sugar, cocoa powder and pecan nuts together and sprinkle evenly over the top of the pudding
Stir the caster sugar into the hot black coffee until it has dissolved. Carefully pour the coffee over the top of the pudding.
Bake in the preheated oven for 50-60 minutes, until the top is firm to touch. There will now be a rich sauce underneath the sponge. Remove from the oven, dust with icing sugar and serve hot with creme Fraiche (or double cream).
Happy Baking