Yesterday was my first 'arty' day of the year. I didn't go into the studio because I still wasn't feeling 100% but I put on my painting music, which happens to be The Used, looked over my
inspirational words
a few times and got to it. I have no idea why The Used are my painting music. I suppose its cause I used to love them when I was a teenager and that's when I got serious about my drawing, It's not what I listen to anymore, normally, but I suppose if you listen to the song above and look at my paintings then it makes sense haha!
So yeh, psycho-analysing my music/art aside, here it is...my first painting in my
Phobias
project :) I'm not entirely sure what phobia this is, as this was just a sort of tester for style/colour/subject. I suppose it's 'fear of saying the wrong thing' or something along those lines.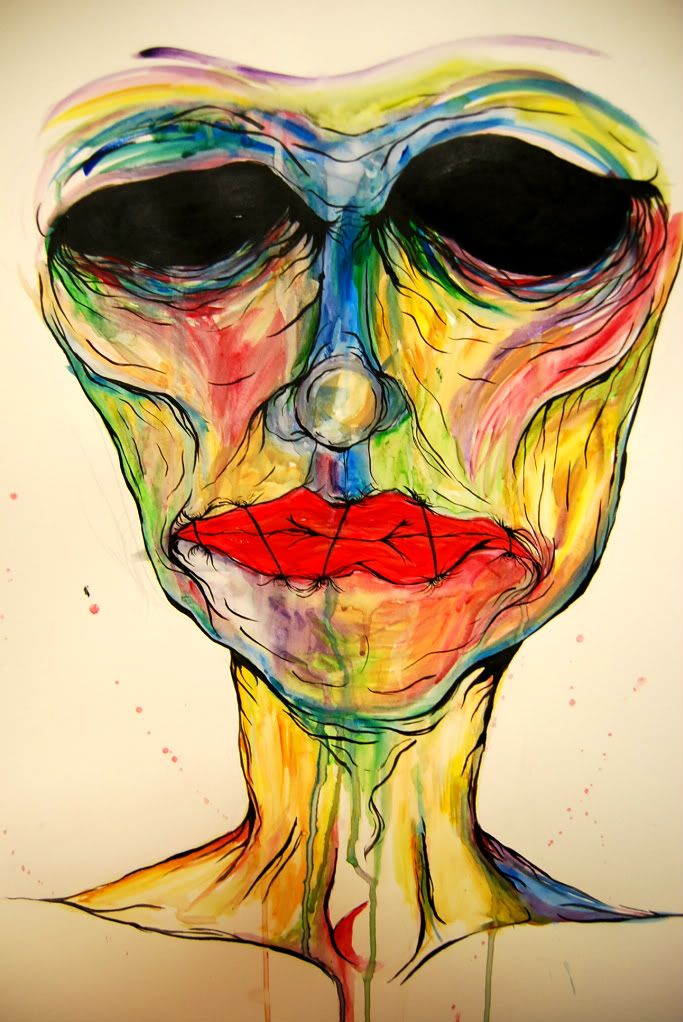 Which reminds me...Pretty please can you all take a look at my phobias blog and submit yours? It really takes no time at all,
it is completely anonymous, I cant stress this enough.
I really desperately need all your submissions. So please please please take 2 minuets to just have a look.
http://hollywooseyart.tumblr.com/
I'm not gonna stop asking till you do it :P