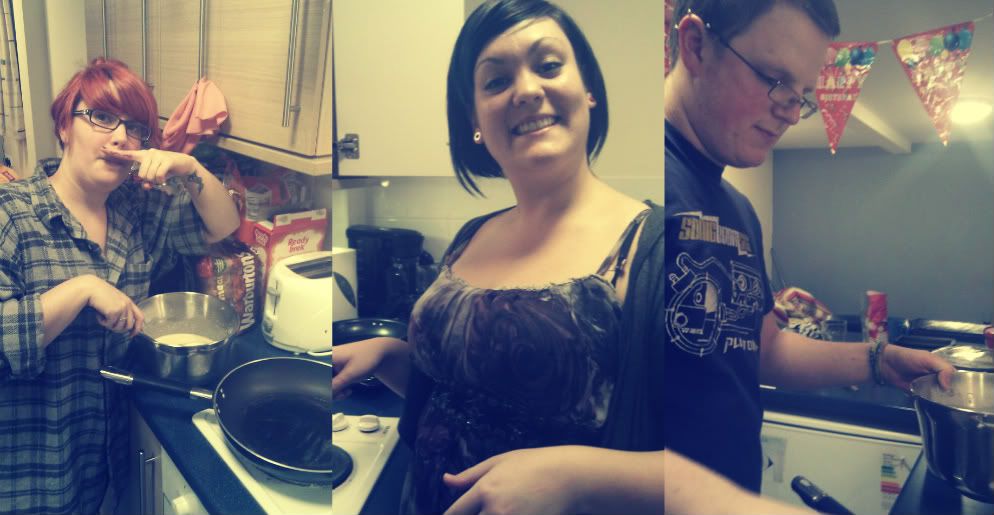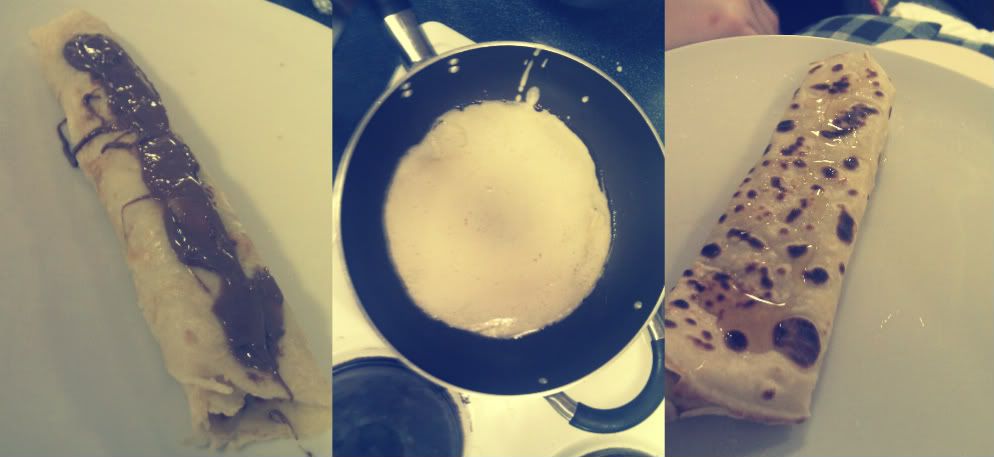 So Tuesday was Pancake Tuesday, but we forgot and had pancakes on Wednesday instead. I LOVE PANCAKES! They are yummy yummy in my tummy. I had chocolate and banana with a little more chocolate on top :D I do love me some chocolate! We also tried to flip them, which never ends well. I managed to flip my first one successfully but all the others were a disaster! I'm not really sure why but we thought it would be funny to draw mustaches on our fingers and pretend we were proper English folk. I don't think there was a picture of me from this night with out my finger-tash.
Today I had a lovely day having coffee with mummy and doing a little shopping with Nana. She finally got a dress for Stevie-pops wedding and it looks gorgeous! I got some new wedges for the summer. All this freaky warm weather we've had the last week has lulled me into a false sense of security and got me thinking that spring is on its way. I've been eyeing up all the lovely summer dresses all week. So many pretty things! Tomorrow is coffee and wedding talk with my cousin and some Sci-Fi fun with Stevie-pops. I think Starwars and cardboard will be involved :) Hope you all have a fun weekend planned!

p.s This is my flat mate Shaun it was his birthday this week, and we had a little party, I'll be posting about that later this weekend :)
p.s.s Obviously this is more than just my 'art outfit'....woops!