I can't believe its February already! I mean...how in the heck did that happen!? So far this year has been everything I have hopped it would be. I'm happy and I'm loving everything!
Here are some highlights of January that you didn't necessarily get to see...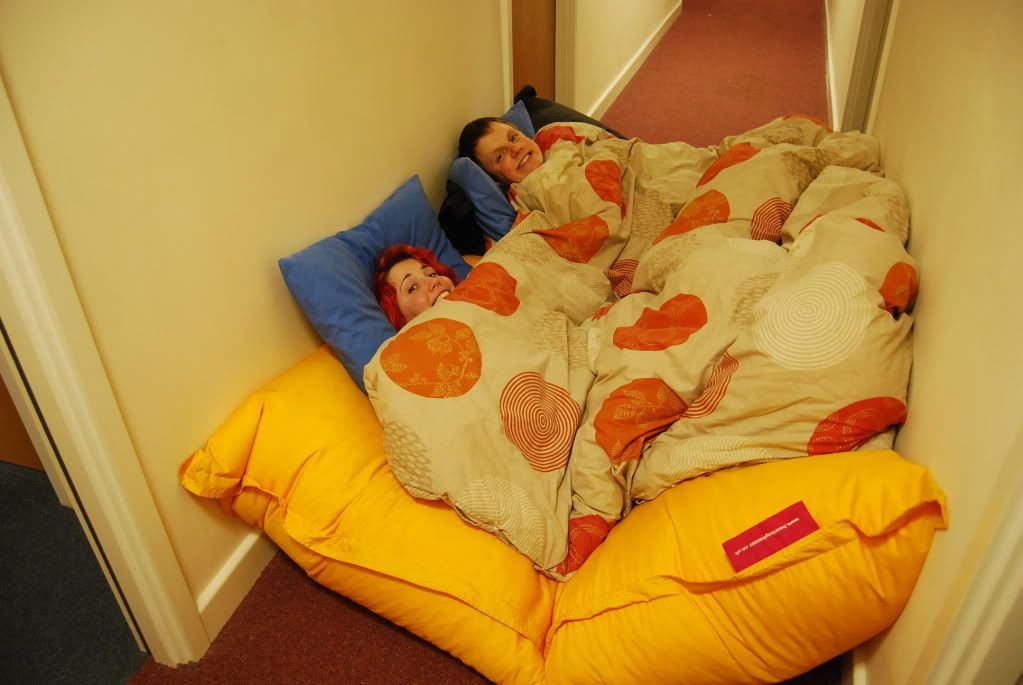 I love being back at Uni and after getting a 2:1 in first semester I am raring to go and itching to make some art! I'm sad though because we only have a few more months left as a flat and then we wont be able to do fun things like putting the bean bags in the hall way and having bum-punch wars (don't ask) Usually January's are depressing and dreary but I've made a conscious effort this time round to try and make everything positive, or at least try and make the best of a bad situation.
I'm already looking forward to February and after seeing Amy's
post
about dedicating Feb to loving yourself I'm even more excited! I like to think of this blog as 'real' place. If i'm happy my posts are happy and if i'm not...well I tend not post anything, but I like the idea of having a whole month dedicated to loving yourself, so I've joind the
revolution
, maybe you could too?
Other things I'm looking forward to in February is
My blogs 1st Birthday! (cant believe its been a year!)
Starting my final degree show project
Hanging out with friends
Maybe, if time permits, having a go at making a dress
Reading lots and lots
Going the cinema (a few films I really wanna see this month!)
Trying out some super cool DIY's I've had saved up!
I was supposed to be going to Berlin next week with Uni but I've had some issues so cant go anymore :( I'm a little gutted as nearly all my favourite artists are Berlin based but I'm not a dweller on the unchangeable, so this week I'm hanging out with friends and having some fun in my home town instead.. The upside is that it's way warmer in Southport than Berlin so I won't freeze my socks having a coffee.
Tomorrow is first day of 'Creative Practitioner' Lectures as it's that time in the course where we have to start thinking about our future. I have absolutely no idea what I want to do so hopefully this will really help...or really stress me out! Here's to hoping something with stand out or sound at least mildly interesting.