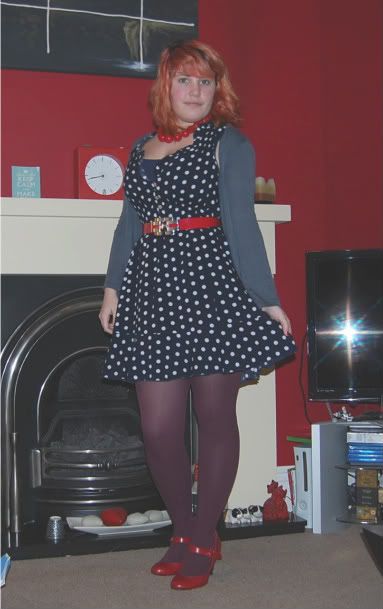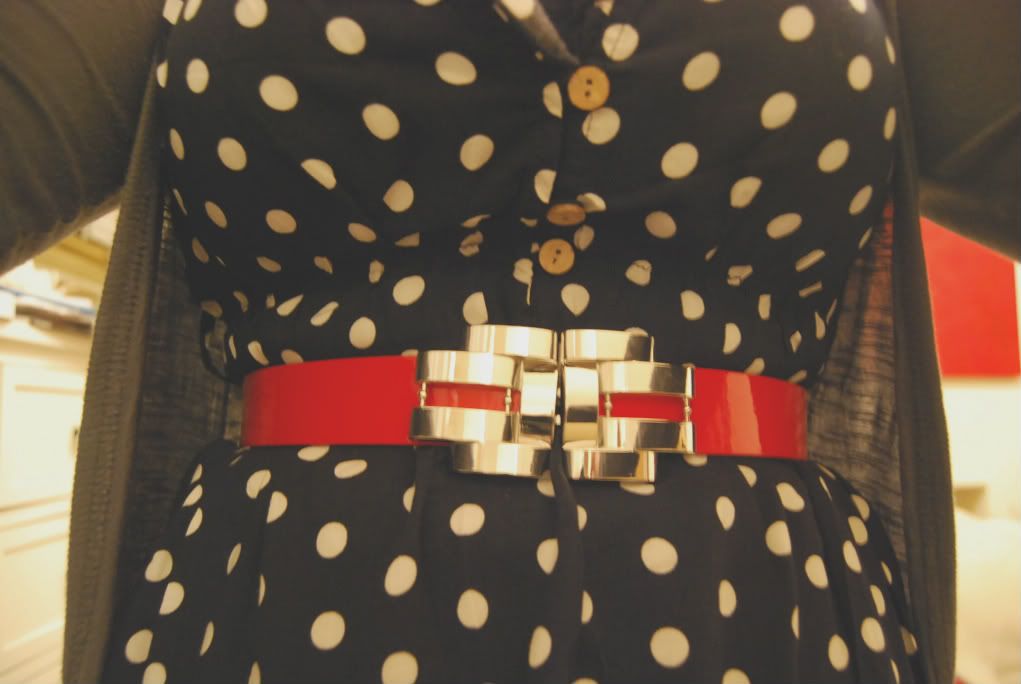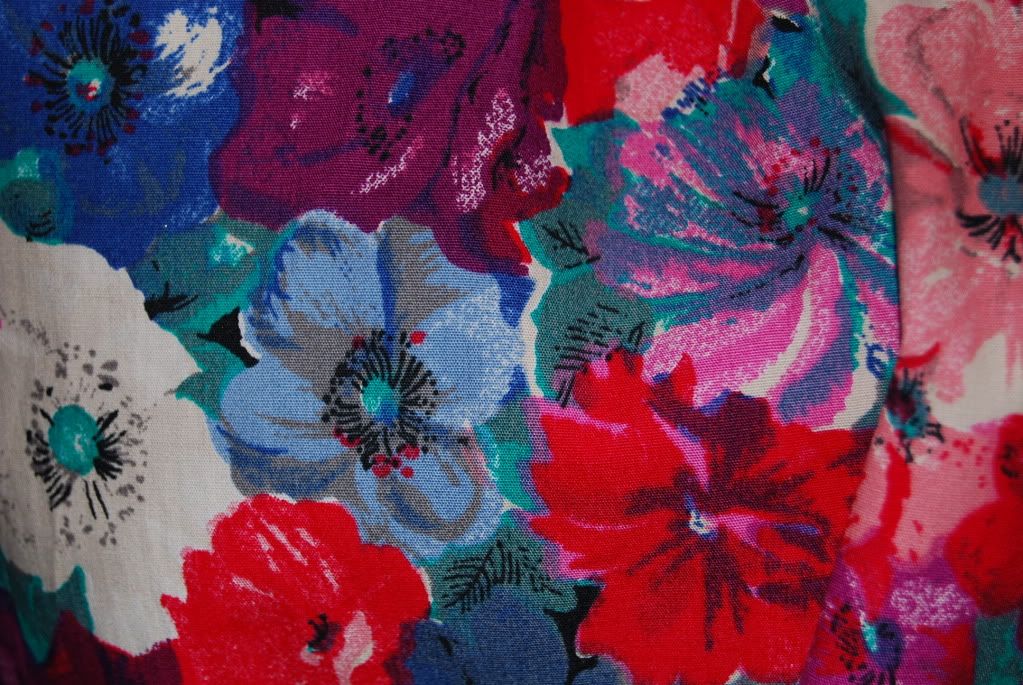 cardigan-New Look//Dress-Select//Tights-Dorthy Perkins//Shoes-Dorthy Perkins//Belt-Present//Necklace-New Look
Today was a lazy day but I thought I'd make an effort when we went to town. I must not make an effort enough because everyone we met who we knew was asking why I was dressed up :/ Think I might be giving off the wrong signals with my usual attire, so its dresses and heels from now on! (yeh right!) I got this dress the other day in the sales for £4! I tell ya, I've been bargain finding all week, it's great! Everything else is pretty old hat apart from the tights, again another sale find. It was a bit nippy today and I didn't wear nearly enough layers to be comfortable walking round town, which has tought me a valuable lesson...always check the weather and if in doubt, put it on anyway, can always take it off again! I got a really cute dress and cardigan today (another sale buy. Think ya'll should just call me Sale Queen) The pattern above is from the dress and the cardigan is bright yellow, eeep!
Today, after a long and agonizing decision, of about 2 minutes, I finally joined Chictopia! I was going to join a few months ago but then I broke my camera and I didn't really see the point in making a profile and have it sit there for a unknown amount of time till my camera was usable again. So since I have a new lens and found my charger her we are :) If you would like to follow me you can find me here. If you have a Chictopia leave me a link and lets me friends :) I'f I read you blog anyway and I see you whilst browsing around I'll be sure to add you. I have finally come into my style and have bought some sweet dresses lately so I'm all ready and raring to go, full of inspiration, especially after coming across this lovely lady at Goodnight Little Spoon. She really is a girl after my own heart. Her style is great and I cant stop browsing all her outfit post and wishing I could have her wardrobe...even just for one day!
I'm loving all the new blogs that I've found lately and thinking of doing a thing each week linking to them, it will help me to branch out into the blogging world too. I've been a bit daunted by the millions of blogs out there and only been sticking to the usual ones. Not that there is anything wrong with them because there brilliant but I would love to add more. So yeh, I shall ponder that for a while and maybe start something next week?
My posts seem to be getting longer and longer! Think I'm finally gaining some confidence with this blogging thing :) I hope ya'll had/are having a great friday and have a fantastic weekend! Much love

P.S I just realized I say 'ya'll' alot and I'm not even American! Maybe its because my brain knows I'm visiting Kentucky soon and I'm practesing because I've been saying cable instead of wire, grade instead of mark and I even had an American accent the other day...my brain is weird!