So I have noticed a few blogs that have a 'Insta-Friday' and I really wanted to join in but I don't have an Iphone (boohoo) So I downloaded LittlePhoto for the Android and thought I'd have a 'Insta-FakeFriday' instead, until I get an Iphone that is :) So every Friday I'll be posting snaps of the week. I'm aiming for at least one a day whether its what I wore, ate or something I've seen that I've thought was cool or funny or just, yeh, whatever!! I only had the idea yesterday so today's one has 5 from yesterday haha!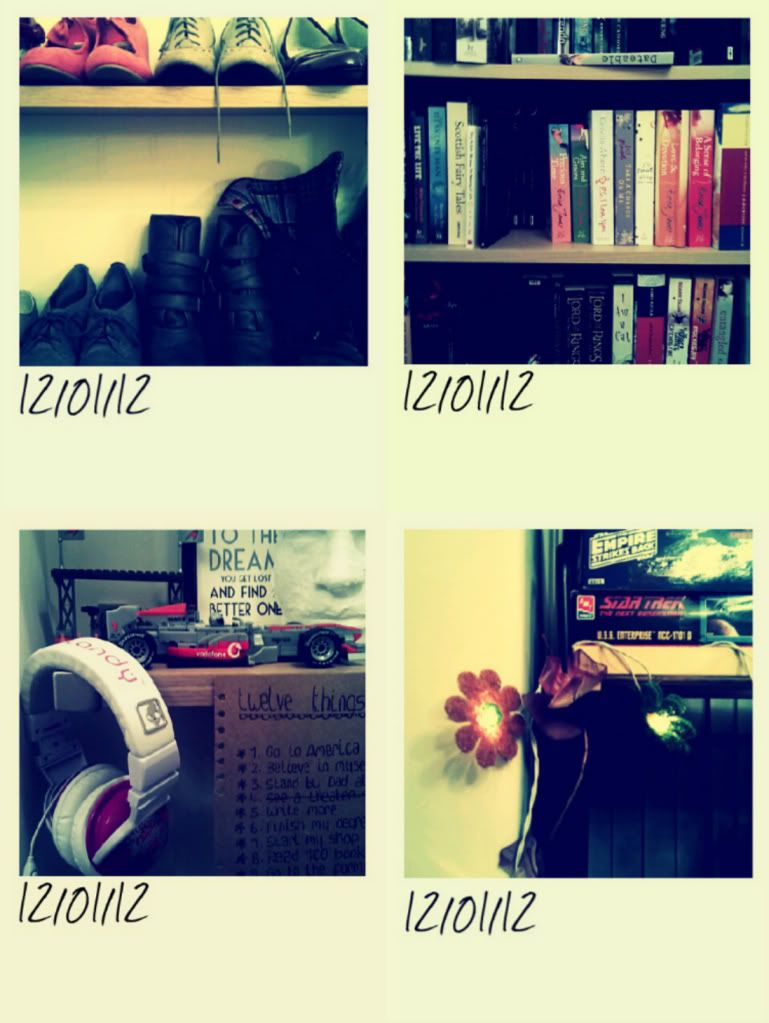 (Please excuse the eyes in that photo...I have no idea what kind of look that is supposed to be and I promise I'm not glaring at you)
So theses are just a few snaps from my room moving adventure. I gotta say, it has been one of the best decisions, we as a family, have made. I feel much better with my own little space and I've sort of got it exactly like I've always wanted my house/flat/room to look like so I'm really pleased. There are fairy lights, Start Wars, flowers, books, butterflies everywhere! Its great! It's also given us a chance to sort out the rest of the house and have a massive sort out and put up some pictures and move Sarah's things to a more permanent home. It's kinda sad though cause I've been in my room for 12 years and now its all empty and will be made into an office :( But it's all about growing up and moving on now and this new room is sooo much better! Hopefully all the final things will be moved this weekend and everything will have a proper home and I can take some snaps and share it with you all :) Eeeep! Excited!
P.S I finally found my battery charger for my camera! Of course it was under all the junk in my room so its on charge and hopefully me new lens will work and I can take some epic pics tomorrow!