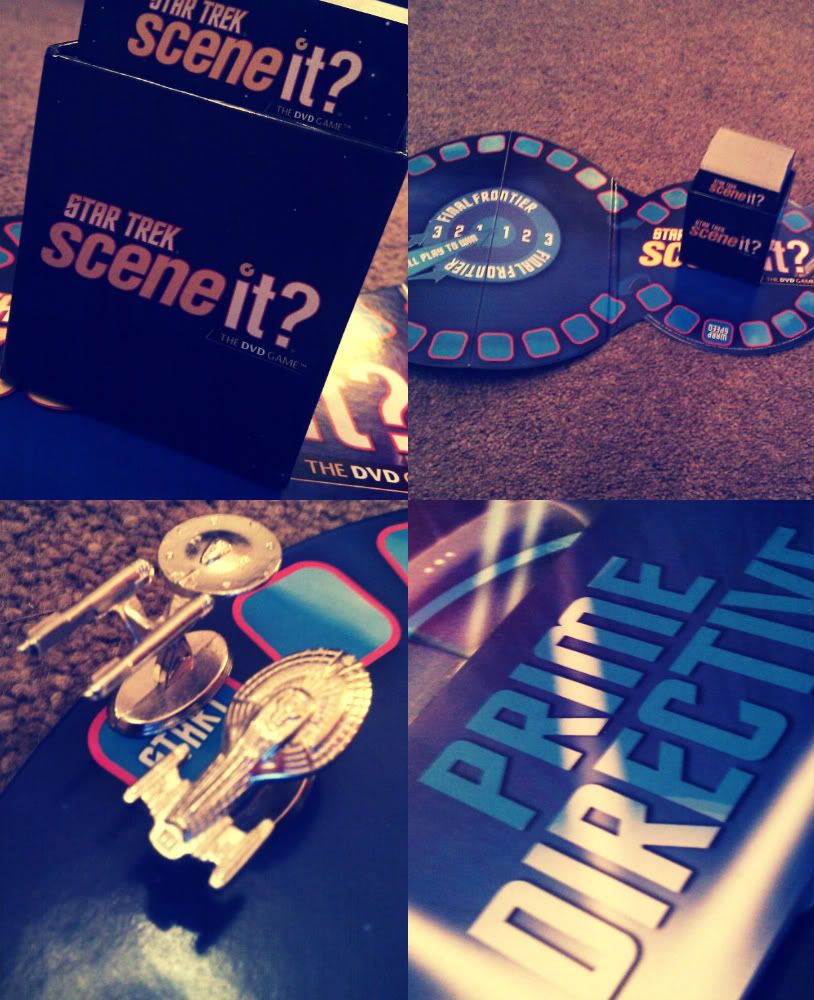 This weekend has been quite an emotional roller coaster. I have no idea why my emotions have been all over the place. I suppose I can blame it one being a girl but that's just silly! I have laughed so hard I've cried and I've cried so hard that I just had to laugh. But one of the things that I've been reminded of this weekend is that family is a blessing. When things are tough and all I want to do is cry I can always count on my family to hold me till my tears dry or if they don't stop, make room for more. Even at 2.15 in the morning when I tiptoe into mums bed room to wake her up (sorry mum) because all I needed was a hug and someone to cry on, there was no grumbling or hard feelings. No questions asked or frustrated sighs. Just open arms and an offering of a shoulder.
And when things are great and I can just enjoy the company, my heart sings. I had a night in with dad on Saturday. We played Star Trek Scene it and watched HP7 part 1&2 and LOTR The Fellowship. This might seem like such an ordinary night in but to me it means everything. My dad is my world and after the year we have had I am so great full for every moment spent with him. I probably don't show it and I sure as heck don't tell him enough but he means everything to me and I would be lost without him.
My friends are also my family. How does that saying go? 'Friends are family you choose'? or something like that. I have been so blessed lately with friends. They build you up and spur you on, even if they don't realize it. The smallest gestures can go along way and really make your day. Even if you balls up, there is no end to the love a true friend can give, and I will be forever great full for that.
I suppose these have been my thoughts lately because of this year coming to an end. I'm not gonna lie, its been a tough one. I always get a bit emotional towards the end of the year. Thinking back on everything is one of the best and worst parts of December. Feeling glad to be leaving all the negative behind but never forgetting, because it made me who I am. Feeling excited and scared for all that lies ahead...it enough to make anyone go a little loopy! I'm so looking forward to the new year! But lets get Christmas over with before I open box.