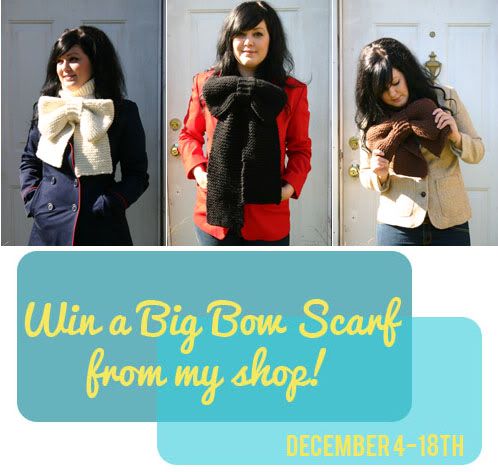 Susannah of
Susannahbean
is having a
give away!
I've been following Susannah since I started blogging and I absolutely adore her
Etsy Shop.
I've had my eye on her knitted headband for a while but I don't really suit that type of band at the moment. My hair is in that stupid in-between stage where I cant do a thing with it :/ So when she bought out these beautiful bow scarfs I've been dying to get one! Maybe after Christmas when my next loan comes through I'll treat myself...that's what student loans are for after all :P
So go check out Susannah and see if you pick up a sweet bow scarf and say a little hello. She'd love to hear from you!