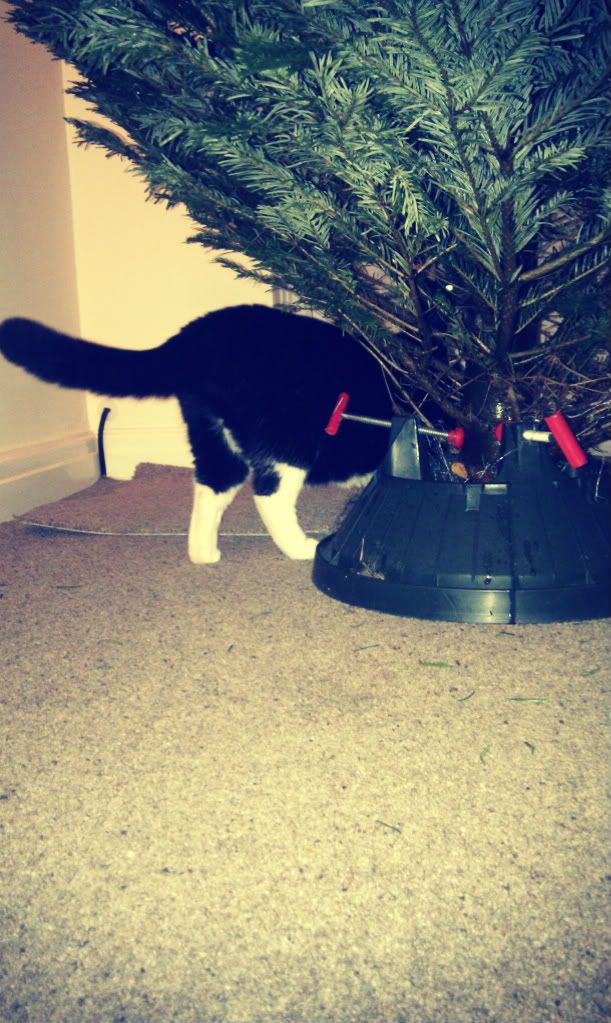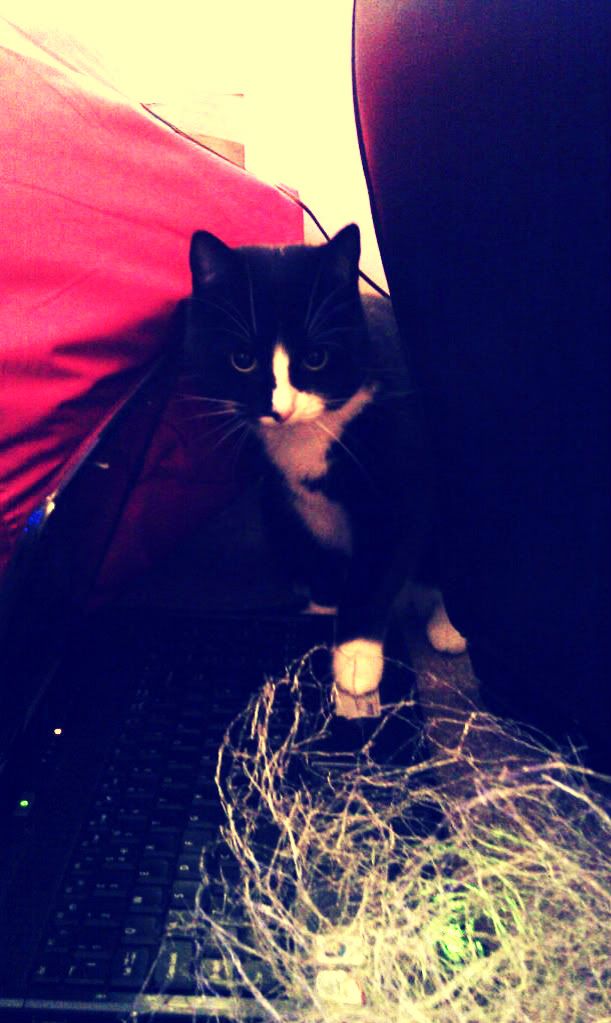 This weekend we put up the Christmas tree. It used to be fun putting up the tree but the past few years I haven't been too fussed about it. Maybe when I get my own house and can decorate how I want I will enjoy it more? That seem's to be my most used phrase as of late, 'When I get my own place, I can *insert action* how I want to.' I REALLY want my own place!! haha! Lets get Uni out the way and then I can start thinking about moving out :) Any way! Yeh. Christmas tree. We decorated. Well I watched and played with the cat. She loves Christmas. She's like a child because she gets really excited about all the presents under the tree and even helps putting the baubles on the tree (or pulls them off!)
I also had a stab at the Chocolate Chip Cookie Dough Pie on Kaelah's blog. You can try it for your self here. It turned out quite well for a first attempt. It was a trial run for next week's trip to Winchester so I will be making another (better) one on Monday night/Tuesday morning. Hopefully it'll turn out better than this one. The pastry ballooned in the middle and it could of stayed in the oven just a teensie bit longer. But my testers, Stevie-pops and Sarah, said it tasted okay :) And they are the experts in cake tasting!
Tomorrow is work work work, but I'm going for a change of scenery so you'll find me typing away in the local Starbucks :) I'll probably drink my weight in coffee but hopefully all my work will be finished!! I also have all my Christmas presents to make...Tomorrow will be BUSY!