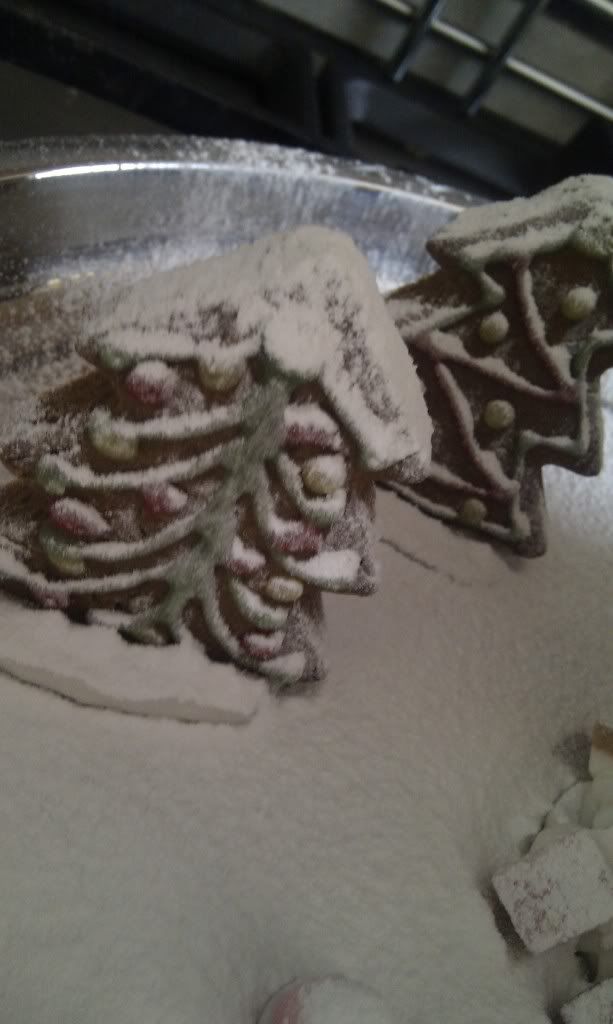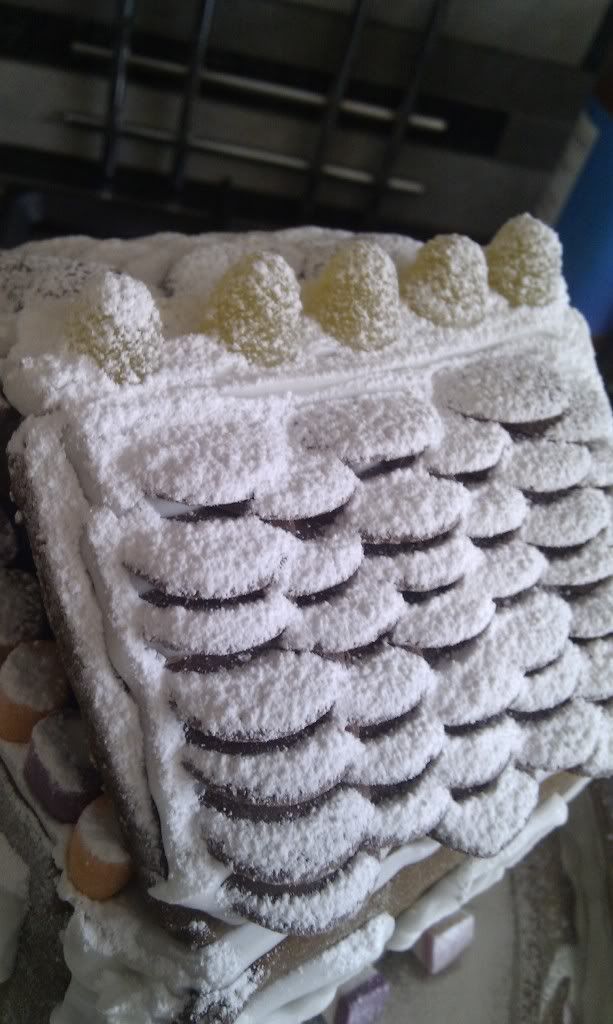 Ever since I was a little girl I have always wanted to make a gingerbread house but never seemed to do it. So this is was the year!
It was so stressful! The ginger dough just did not do what it was meant to do and I got really angry :S Not the Christmas feeling I was hoping for! I was going to post a how-to but It wasn't working so maybe next year? (I will say though if your going to attempt a gingerbread house and the dough is too crumbly, just add water!) Anyway it turned out okay and I think it looks really cute. I filled the center of the house with miniature heros so when we eat it, or forget about it, we will have lots of yummy chocolates to eat as well.
I cant believe its Christmas eve and I have all my shopping done! Usually its a mad dash today to get everything but I was good this year and got most things early. I'm not very well today :( my left eye has swollen up like a balloon and I look like Quasimodo from Hunckback of Notre-Dame :( Don't think I'll be kissing anyone under the mistletoe tomorrow!
I hope you all have a lovely Christmas Eve and Christmas Day tomorrow!!