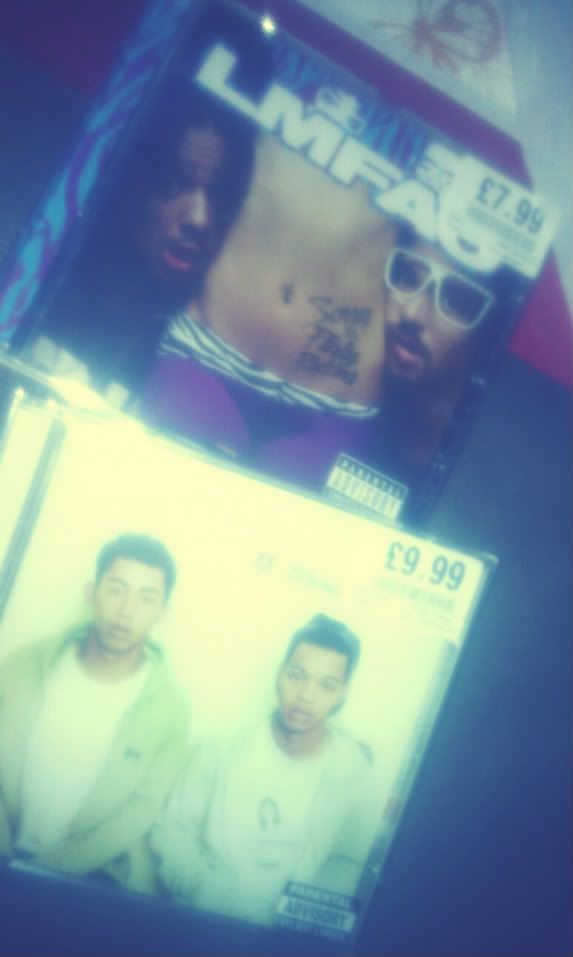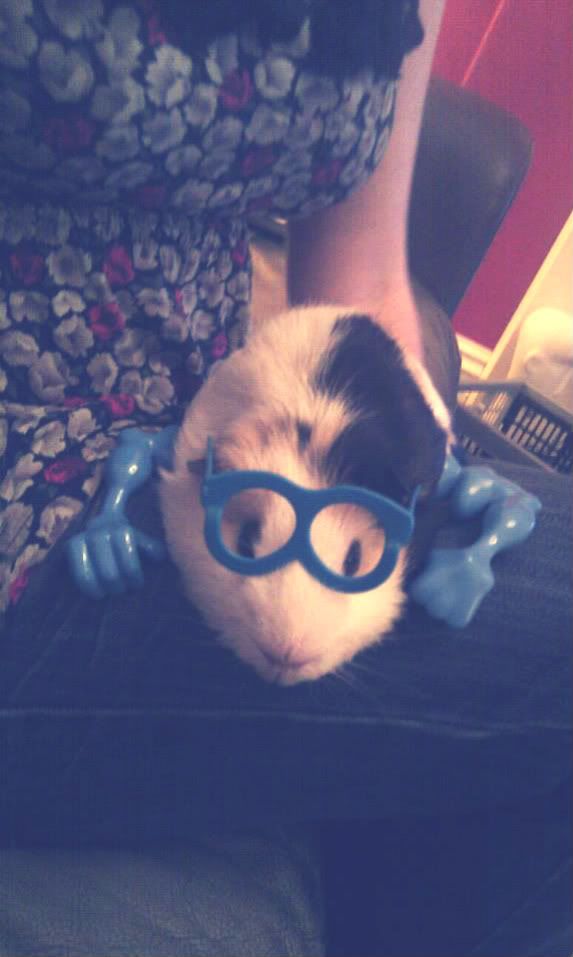 Happy Bonfire Night! Tonight has been very chilled out for me :) Usually we go to the town bonfire and watch the fireworks but tonight we really couldn't be bothered so decided to have a film night. We got take out and watched the Kings Speech. It's such a great film and I'm gutted that I didn't get to see it in the cinema. It's got so many famous faces in and its got a great sense of humor. Great film :) Because it was rather cold tonight we decided to let the pigs have a roam around the living room. We got the Mr Potato Head out and had a little dress up time with the pigs. Chunky just sat there while we put the things around and on him. He was so patient, it was hilarious!! The only thing he was missing was a little lightning scar and he could of been Piggy Potter!! Monkey wasn't having any of it though!! We couldn't even catch him!!
Today I took a little trip to Liverpool with mother and I bought the LMFAO and Rizzle Kicks albums. There so good! Best albums I've heard in a while haha. I just love the dance beats behind them...gotta love a bit of a tune you can boogie to!!
Tomorrow is nana day :) Going round for lunch and to pick up some lovely things for my art that she has gathered for me. Can't wait to see she what she has got for me!!