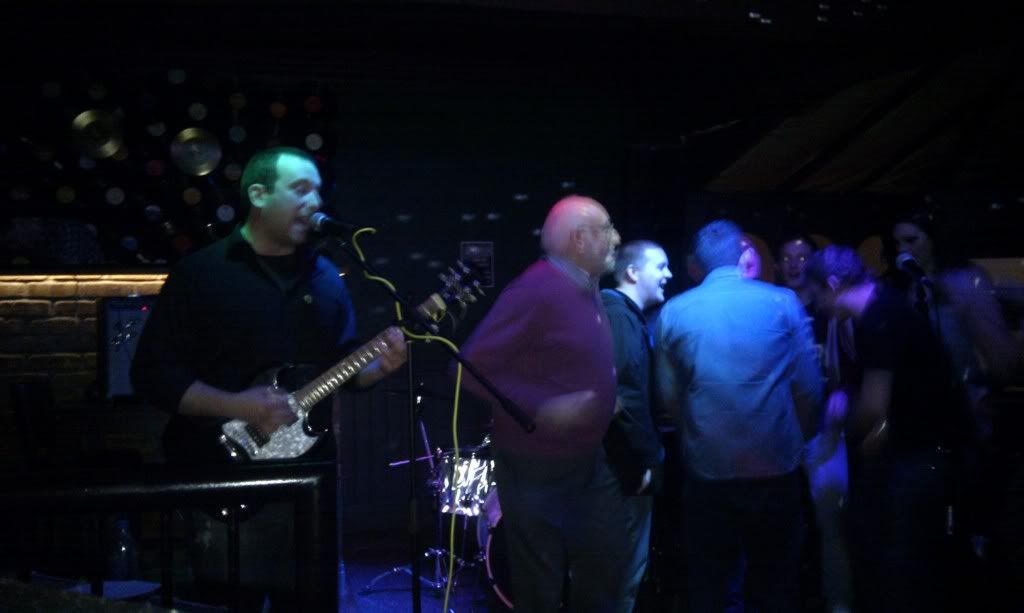 Party Rocking!
(isn't the best photo of the band but its the best out the lot...obviously my photo skills have slipped a little since my camera broke *sob*)
I just got back from 'The High Vibes' gig at Static. The High Vibes are a local band (southport, UK) made up from a few of my friends and friends of friends. I love them and they always put on a great show! Their music is so up beat and you just cant help but bop along.
Their a cover band , but don't let that put you off. Their fresh take on old (and new) classics, mixes Funk, Reggae and Rock in one yummy musical smoothie. The Beatles, Stevie Wonder, Spandau Ballet, Madness, Bruno Mars and Sam Sparrow are to name but a few of the songs they take and make their own.
I thoroughly enjoy going to their gigs. Their light banter with the crowd always gets a response, no matter how big or small the crowd. They never fail to involve their audience in their performance, whether that be inviting them all to 'Party Rock' on the stage or indulging the shout outs for random song requests. Tonight they brought it good and the crowed were loving it. I was especially pleased because they played my song, 'Yellow' by Coldplay.
If you ever have the pleasure to watch these guys I can promise you, you wont be disappointed!