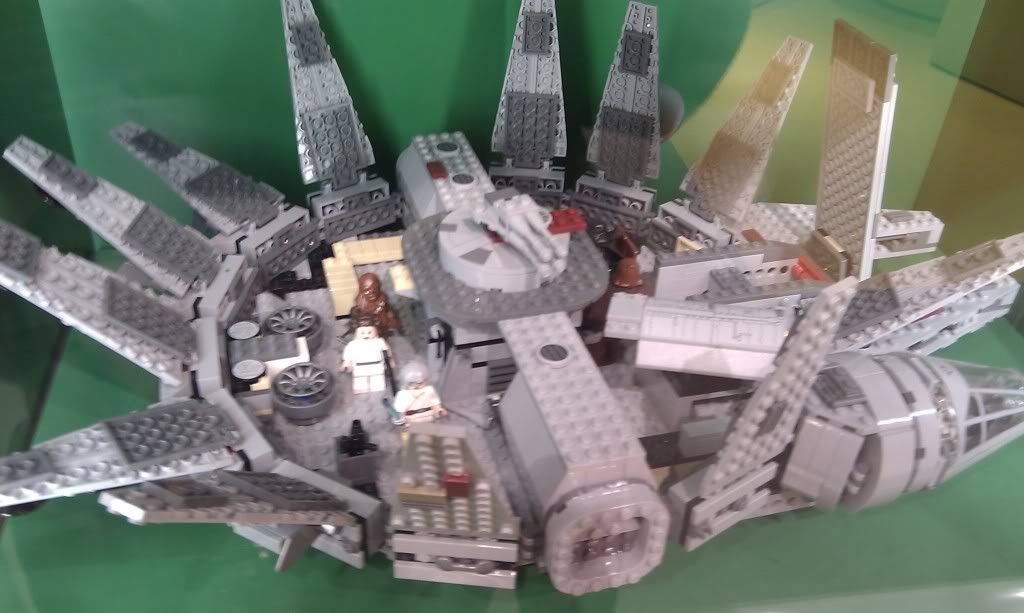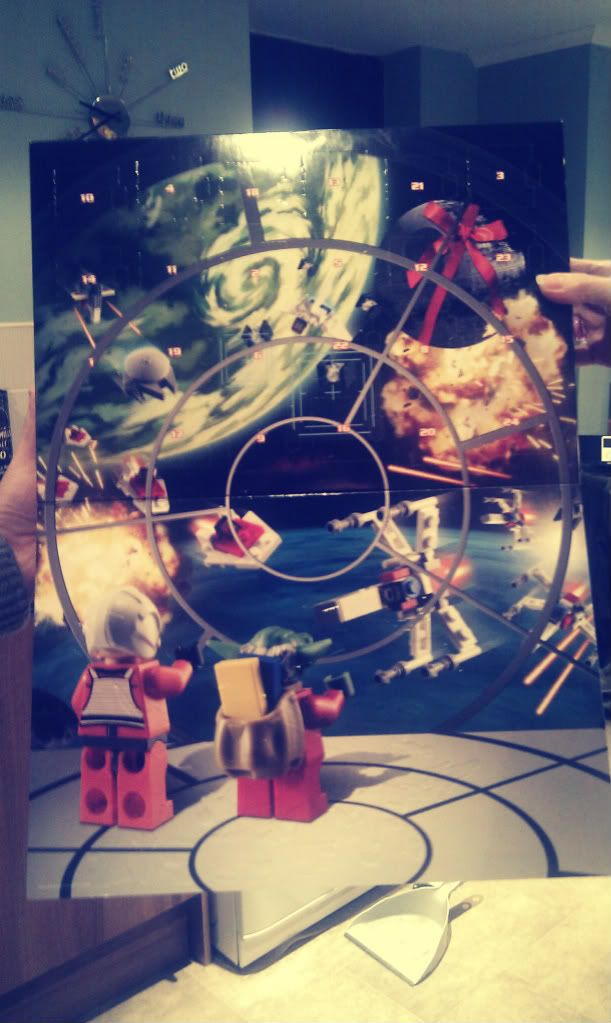 On Monday Me and pops went to Liverpool to do a little Christmas shopping, well we went to get my Christmas present (Blowfish boots!! eeek!!) We didn't end up shopping for anyone else, I don't think either of us could be bothered :S But we did make a trip to the Lego store!! I love going in this shop and if it had been around when I was a kid I think I would of kicked up a fuss about having to leave it. Heck, I kick up a fuss now! I'd happily spend hours in there (if I could play with the lego!!) I love looking at all the neatly stacked boxes and the brightness of it all...I know. I'm weird. I just love lego! I picked up another Lego Star Wars key ring and we got some magnets for the fridge, Star Wars obviously :) We also saw a Lego wedding cake topper which I am totally getting for my dads wedding in July!!
Dad had a little surprise when we got home too. Ages ago when the shop first opened (September I think?) he bought a Lego Star Wars advent calendar!! How amazing is that! Instead of chocolate, you get Lego!! I dunno how he kept it secret that long because I couldn't of! I hate not being able to tell someone something when I know they would really love it, I'm in the that situation now and it's driving me INSANE!
We'll I best get to bed! It's 2am and I need to hit the shops tomorrow to do some much needed Christmas shopping. I know I said I love Christmas shopping in my last post, but the thought of it in the weather we have at the moment (torrential rain) is not a happy one :/ I'll be back tomorrow, or later today with a Wish List Wednesday Christmas Special...Just so ya'll know what to get me for Christmas :P
Do you like Christmas Shopping?
Where is your favourite place to shop for Christmas?
Stay Amazing! xox