On Tuesday I went to Manchester to go Christmas shopping with mother. It was such a lovely afternoon all bundled in our winter woolies browsing the stores. Every year there is a huge Christmas Market that spreads all over Manchester city center and we all ways make time to go and look at all the cute stalls and eat the yummy food! This year we went a little earlier than usual so some of the stall weren't fully erected yet :( We'll just have to go again!! oh well :P I love going mid December time because it feels extra special with the snow and the frantic last minute scrabble for presents.
Every year there are two stalls that me and mum always um an arh over whether to buy anything, we never do, always saying 'next year!' Mum's is the wooden toad stools. They would look so cute in her back garden...one day! Mine is these beautiful hand crafted leather satchels. They come in all sizes and they look amazing...Next year!!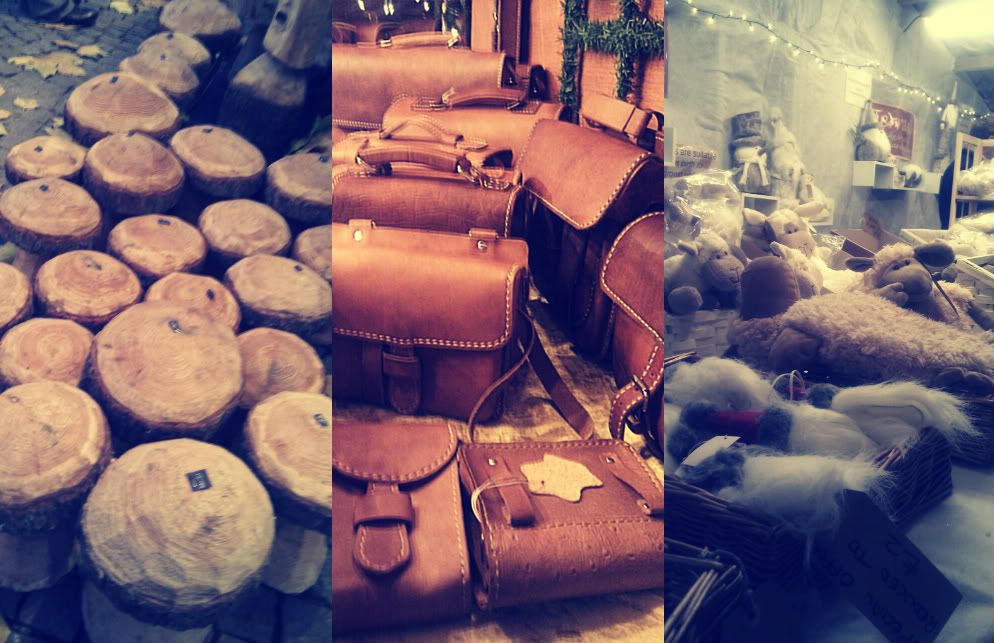 The Market is a beautiful place full of twinkling lights, log cabins, lovely smells of cooking food and people laughing and having a good time. I loved the effect the lights had on my camera. I went a little crazy taking photos of the lights and got some weird looks :S I wish that every night of the year the streets looked as pretty as they do in Christmas time. It would make the world a prettier place and make every night special and magical!
We ate. ALOT! There are just so many yummy looking food stalls it would be rude to not try everything, am I right?! We did share everything so we could eat a bit of everything and not get too full. Our annual favourites that we ALWAYS get are German hot-dogs, Macaroons, chocolate covered mini pancakes and Belgian hot-chocolate-on-a-stick! (wow! I feel fat just thinking about it!) The hot chocolate on a stick is so yummy! Its so creamy and you don't get that powdery residue at the bottom of the mug like you get with some instant ones. They would make a great Christmas present, think I might be trying to make some, sometime soon!
After we had enough we went for Sushi! I have never had sushi before and I hadn't planned on ever having it! 1. I don't like fish, 2. I don't like seaweed, 3 I don't like soy sauce, 4. I'm a fuss pot when it comes to food, so I didn't hold out much hope but thought I gotta try it once and may as well be when mum is paying! :P
I didn't like it. At all.
The chicken one was okay and I would probably have that again but the prawn one was gross, and the soy sauce nearly made me sick. I think its safe to say sushi isn't for me :P Instead I had my favourite meal of all time. Chicken Katsu Curry! mmm so yummy!!
Even though I wasn't sold on the food, I love the novelty of a sushi bar. The conveyor belt with the food, the chop sticks, the on tap water (genius!)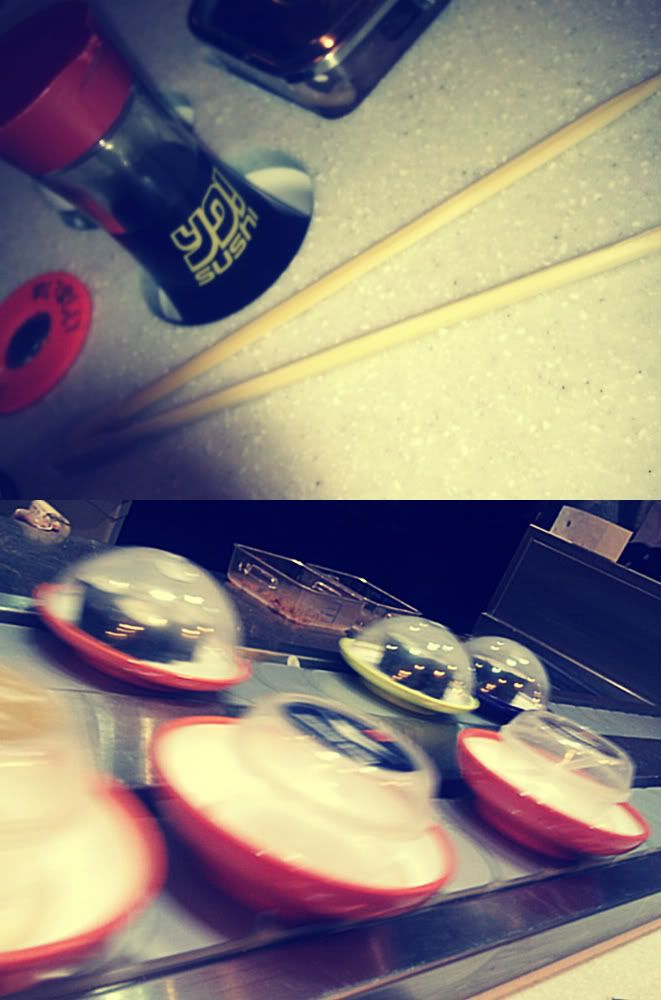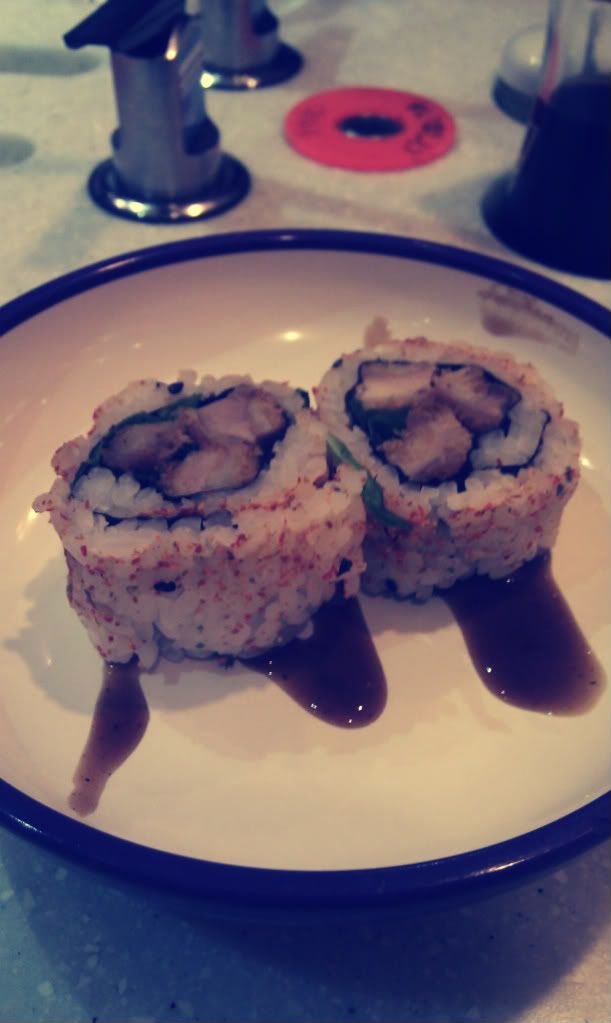 I had such a great day!! Cant wait to go back closer to Christmas and get some little presents. I also got some great ideas for Christmas presents so in the next few weeks I have to fit in essay writing, last minute drawing, exhibition creating, Christmas present making and visiting the family in Winchester D: This is going to be a busy pre-Christmas this year!!
Do you have any family/friend Christmas traditions?
What's your favourite thing about Christmas?
Have any cool gift ideas?