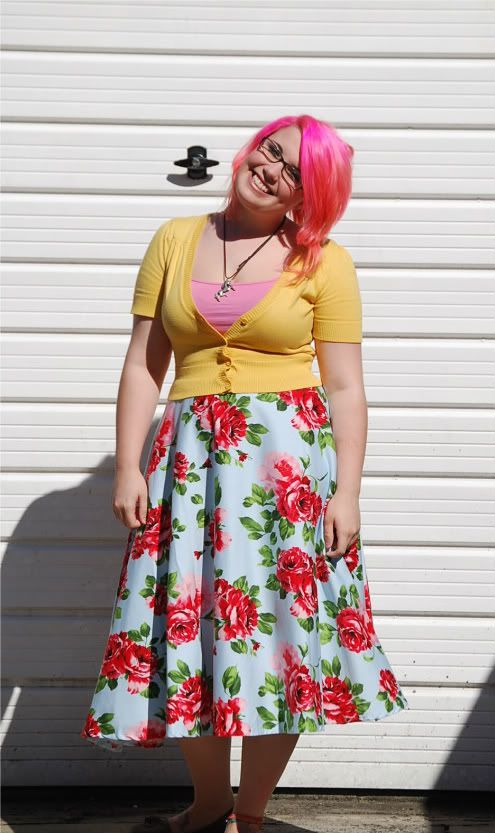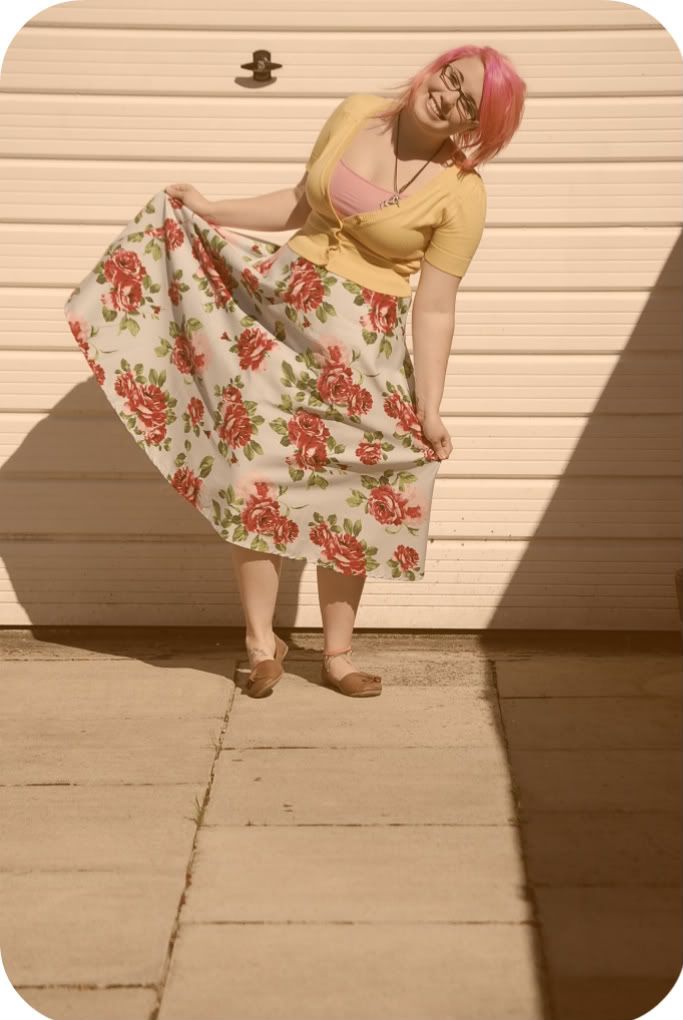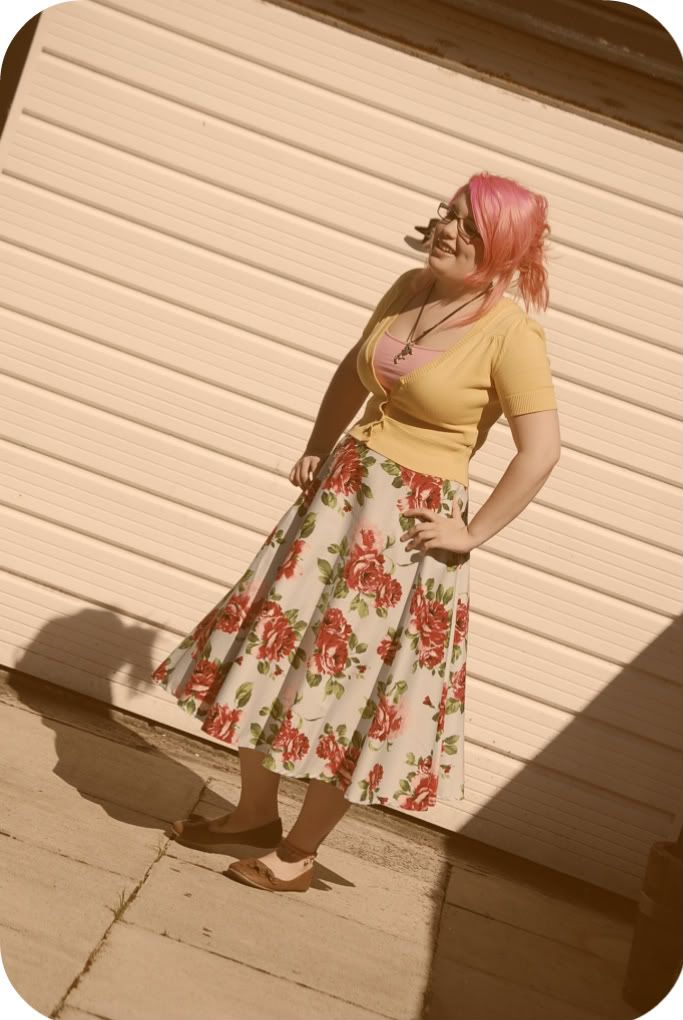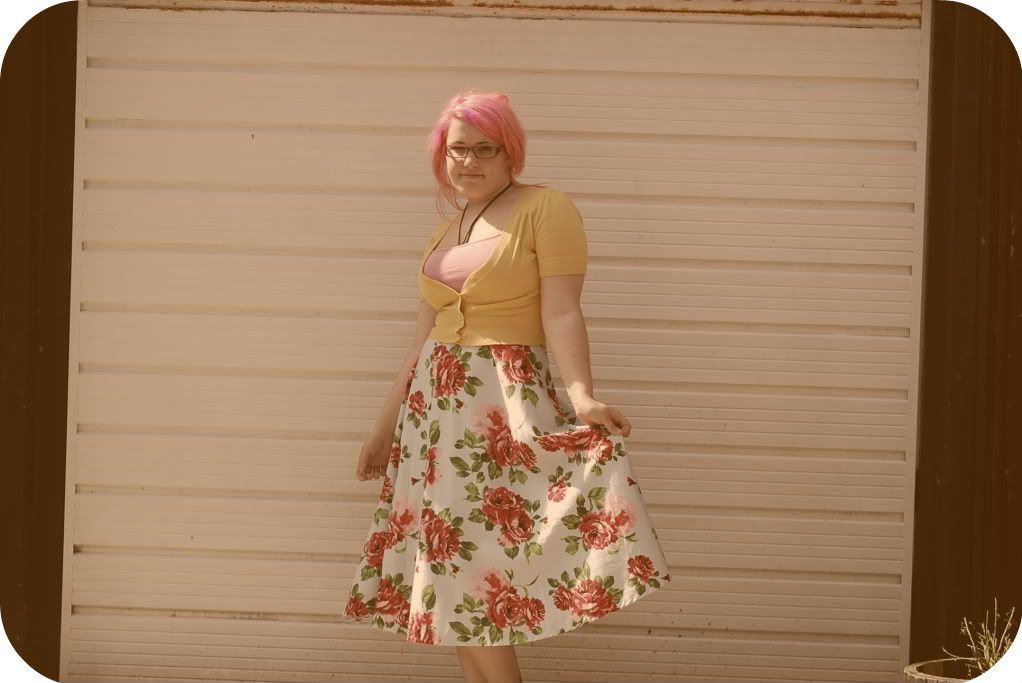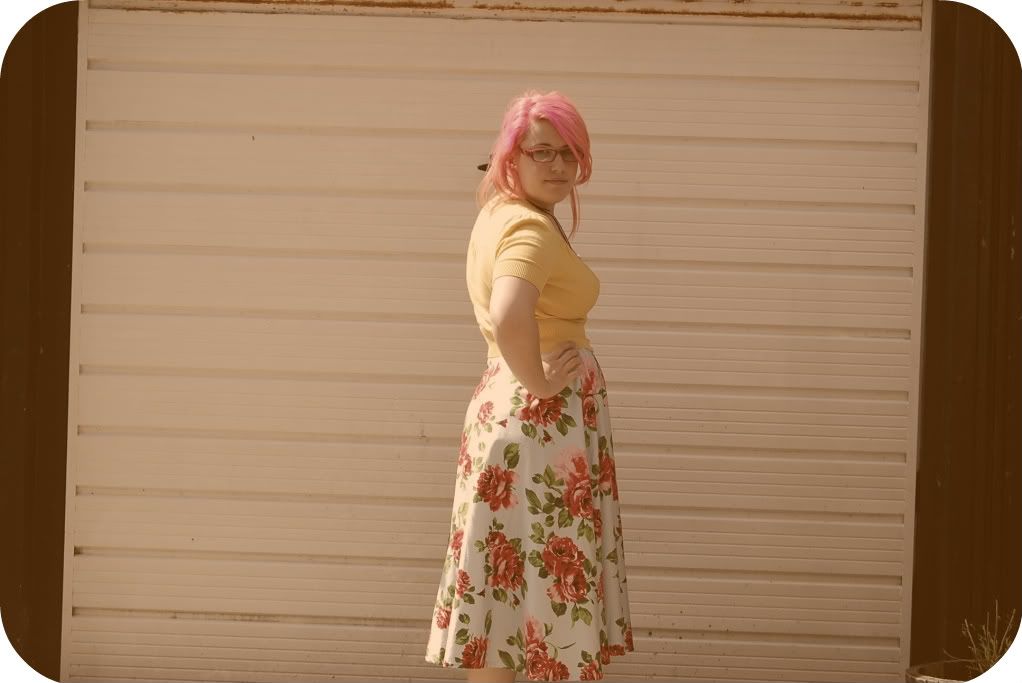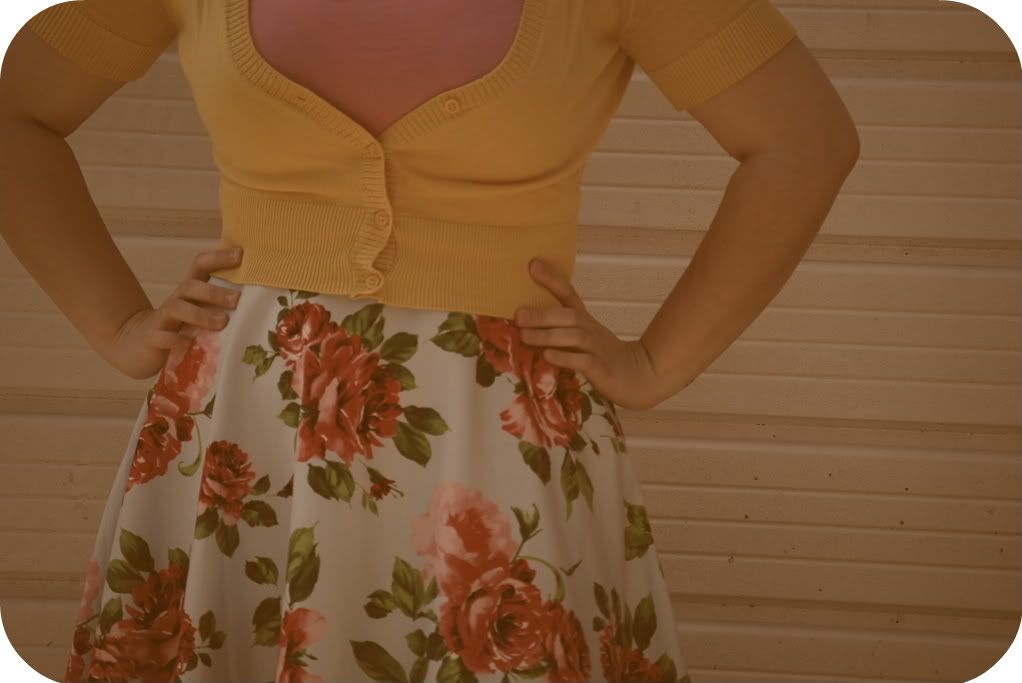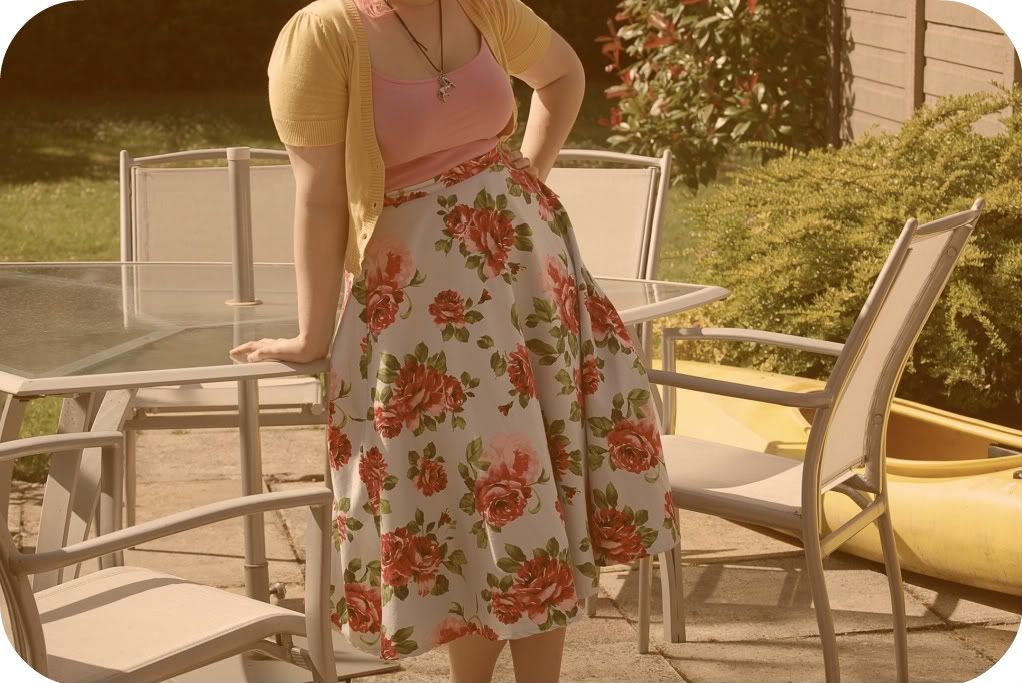 This was my Sunday outfit. I suppose its my Sunday best :) I love this outfit, even though the way the skirt sits I think it makes me look a little fat, the print is just amazing! I don't wear this skirt that often because its dry clean only and if I get it dirty all the time I cant really afford to pay to get it cleaned. This skirt was such a bargain. It's not really Cath Kidson but it looks like it so if people ask I just say yes, cheeky! I paired it with my new mustard cardigan which I have worn so much lately. It just seems to go with all my clothes, which is great haha. No matter what shoes I wear with this skirt, my feet always look tiny. There tiny anyway but it must just be the size and shape of the skirt just makes my legs and feet look like a child's.
I went to town in this on Sunday and it was so sunny and hot I felt to summery :) I went to the camera shop to see how much my camera would be to fix and they said it would be £60! It costs that much to buy a brand new one! I was so annoyed, I thought it would only cost about £15, its just another hassle that I don't need right now. I had a massive surge of go-get-it attitude this weekend. I've decided to get some business books from the library and research into starting my own business and just have look at whether it would be summit I want to do. So hopefully this week will be productive and full of exciting future stuff :)
Strap top-Primark
Cardigan-New Look
Skirt-TKMax
Shoes-Blowfish
Necklace-Celtic Emporium
Anklets-Accessorize
Do you have any exciting plans for the future? Any advice you'd like to give me would be helpful too!!