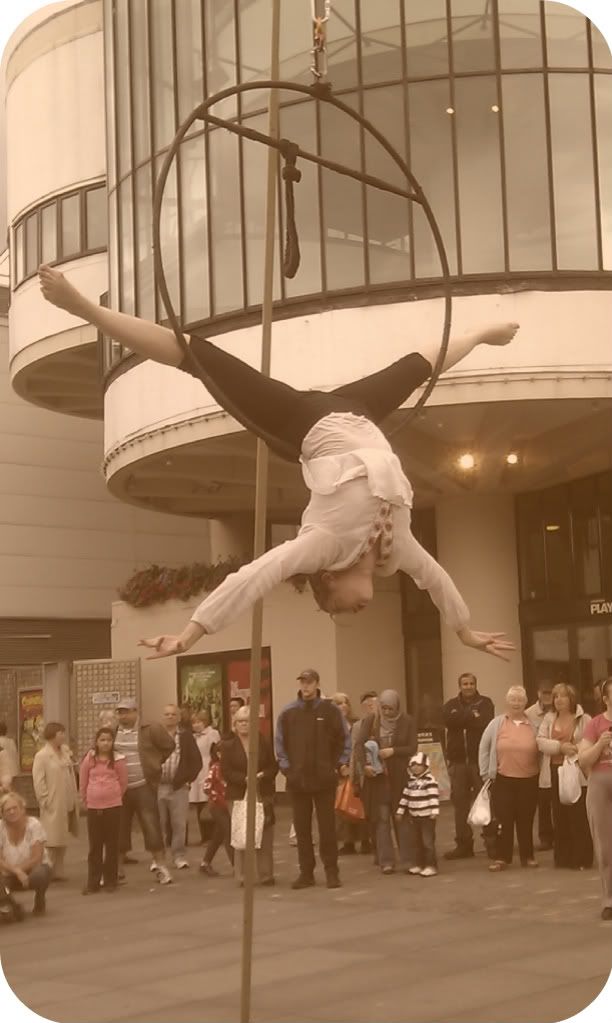 Yesterday I went to Liverpool with my dad. It was great to spend some time with him as we haven't had much time to do anything the last few months with him being ill and me looking after Nana. It was so sunny and warm! We had a wonder round and a root in some shops. We were quite sad to see that Habitat is closing down (sad face) but had fun rummaging through the 'closing down sale' stuff. We still didn't find anything haha! We went to loads of coffee shops and basically did a coffee house crawl round the center. There was some kind of festival on (I don't know what it was for) and there were marches and bands all round the center. There were these amazing circus acts that were doing acrobatics on rings and stuff!

We sat in the little square watching everything going on for ages and drank slushies. There was this cool thing called 'Brush Boarding' which is kinda like surfing...but with brushes. I would of had a go if there hadn't of been so many people watching...my balance is non existent and would of made a huge fool of my self!

We went into a shop and I found an I Pad 2 to play with...we were taking photos on the photo booth app and it was hilarious! With dad being balled at the moment, well...you can see for your self.....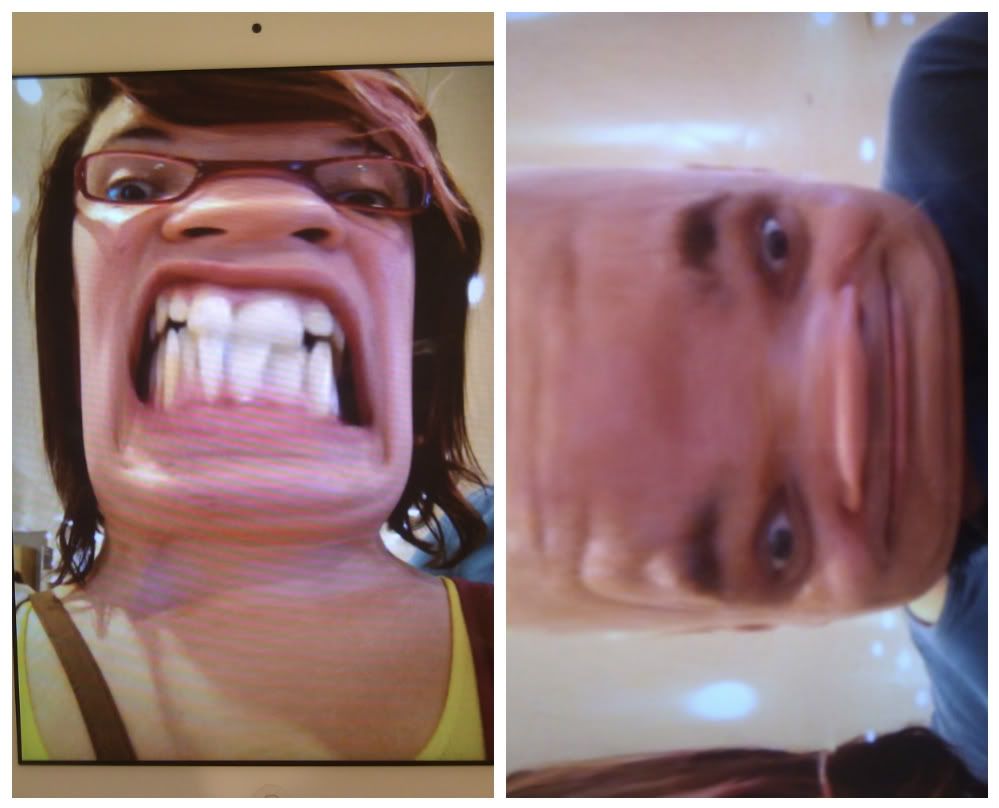 On the way home we stopped off at Crosby Beach and had ice cream with sherbet mmmm! We went for a stroll along the sand and had a look at Antony Gormley's Another Place. The weather was great and I had such a great day with my pops :) a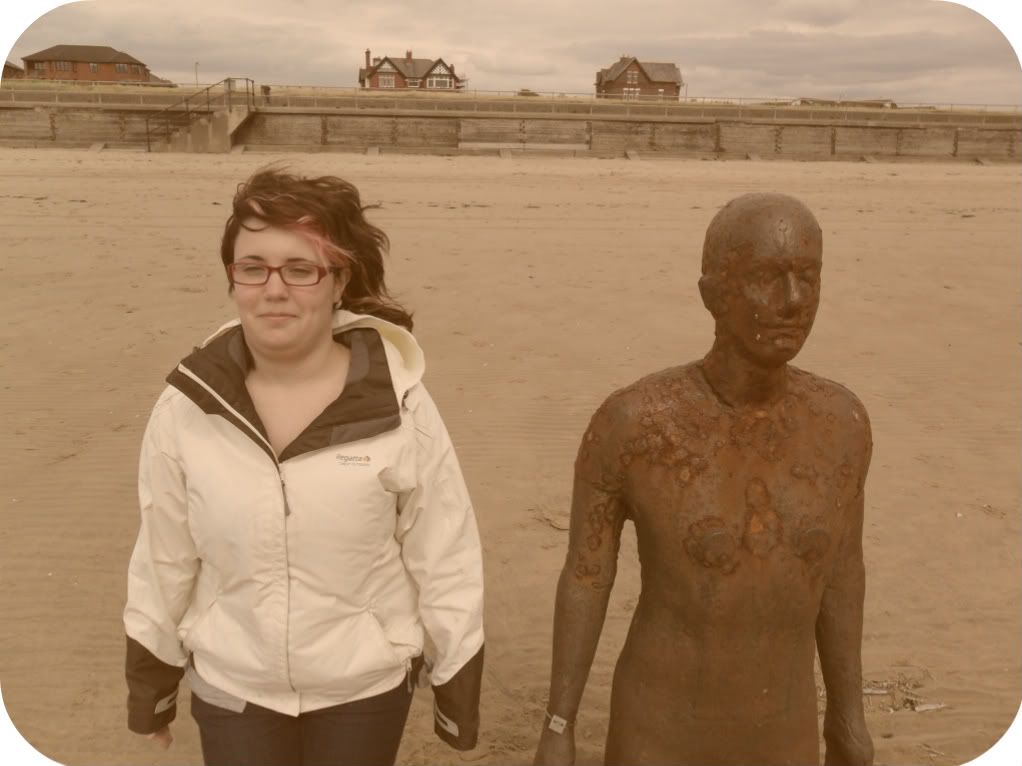 What are your plans for the weekend? Do you have a special daddy daughter/son day?