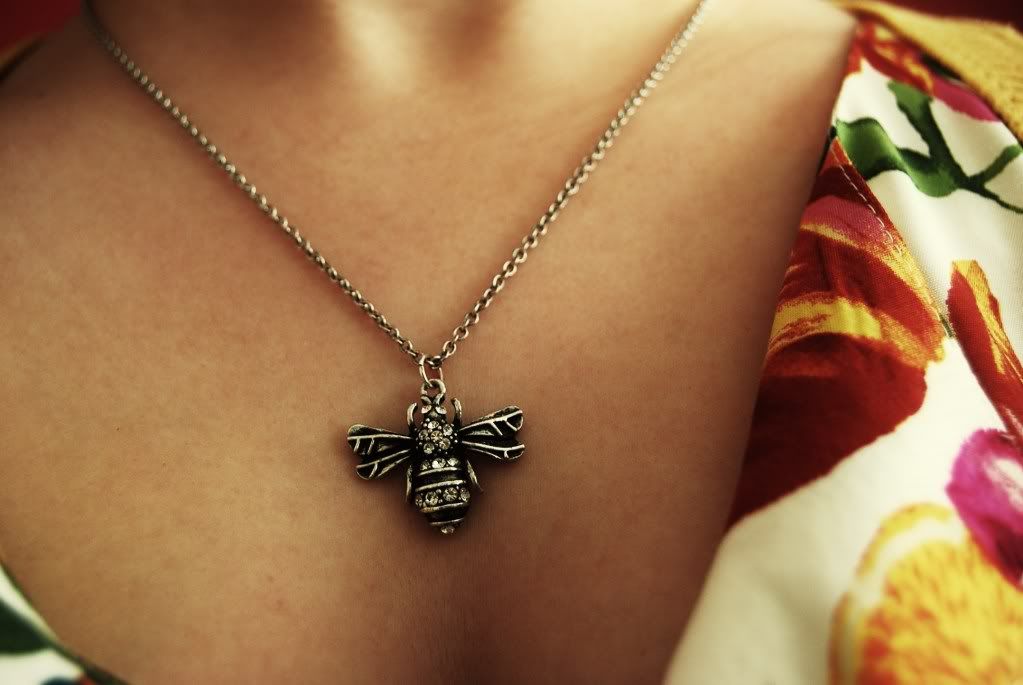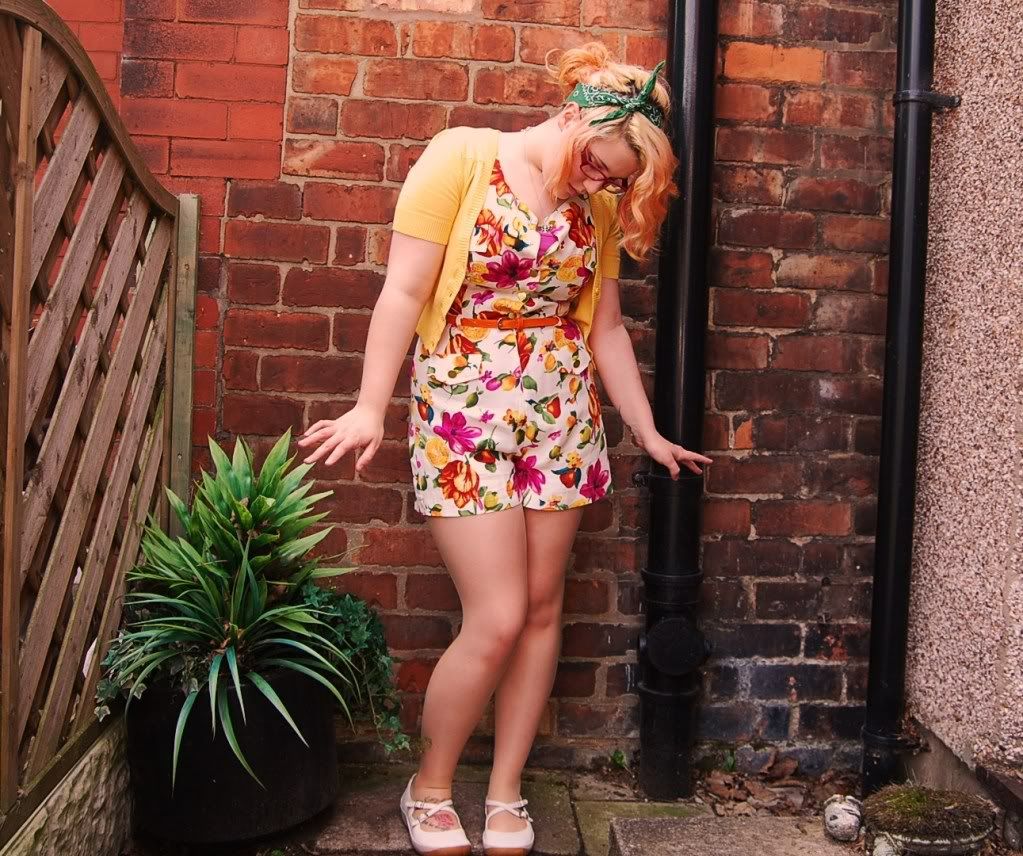 So I finally got my Tripod back from Uni! (wahoo!) And I got a new play-suit too so what an opportunity to show of both :) You will have to excuse some of these poses and facial expressions but seen as it's my first time using a tripod and I was nervous of people watching me in the garden I think I did quite well :) I did feel really silly doing it but I had fun as well and it was a really nice morning and the sun was shining brightly. I only bought this play-suit 2 days ago and this was the first time I had worn it. I love the print....I don't usually like prints that incorporate fruit but you can hardly tell their oranges so I let it slide :) My cardigan collection is slowly rising and I bought this one to pair specifically with this outfit. You also get a little sneaky peak at my new foot tat!! Its not completely healed yet so will post some more when its not so scabby!
This afternoon I went to town with my Nana. I had to buy some new shoes for work because my old ones killed my feet :( It's so hard to try shoes on though with a new tat...major irritation going on. We went for lunch and had a wonder round town for a bit. Ages ago in one of my 'Saturday Shopping' I did a skirt one. Well today I actually bought one of them skirts! I love that I actually bought one of things that I regularly 'window shop' for :) SO happy! I had to order it online so when It comes I'm sure there will be a outfit post or something :)
Today has been such a lazy day watching Disney and listening to Kings of Leon whilst cleaning the Kitchen. It was dads last day of chemo today (wahoo!) He's still really poorly and this next week will be even worse but at least he doesn't have to go back to the hospital for any more medicine! Thanks for all your prayers and well wishes. He had a scan today to make sure that it's all gone and he gets his results next week, so fingers crossed!
This weekend I'll be working (boo) but next week I'm taking a trip to Chester Zoo with my friend Helen so I cant wait for that!! I'm going to take photos for my university project and have a much needed great day out :)
Cardigan-Newlook
Playsuit-River Island
Belt-River Island
Shoes-Clarks
Necklace-Topshop
Bandanna-OZone